Oh mai whats this~ new Melodies flash <3
had a lot of fun with this~

felt good to do some more animating again heh <3
also did a intro for the shorts < w > all the MotH shorts will have this at the start from now on <3
ohgeezKeth;; you'resuchabro;; Bread puns, Bread puns everywhere

and yes Rhi's name sounds like the bread lmao;; poorbabu; *pets*;;
new comic page goes up tomorrow morning~! <3 cya all then, but for now im off to bed rofl e w e;; *tired*
Cast:
Rhi Grey - Transformingmorpher @YT
[link]
Keth Spencer - LoliWithAnExcaliborg @YT
[link]
More Moth Shorts:
Books/Chapters:
Also running a contest for Melodies here: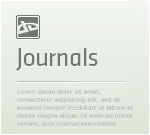 Contest: Melodies Madness~!Hey Hey guys~!! Its contest time and it's a big one~!!

This Contest if for my Comic series "Melodies of the Heart" which you can find more info on and read online too here :iconmoth-series:

There's a lot of chances to get your hands on some books and MotH Goodies, and this isn't just for the artists, for any non-drawing readers I've got a contest planned just for you too <3

So if you're interested in getting your hands on some books and goodies plus having some fun while doing so, read on below to find out how <3

:star:Art Competition::star:

For all you Artists out there, here's the comp for you <3
The Theme is anything Melodie
check it out for chances to win lots of prizes <3
Melodies of the Heart © Sarah Boxall / Little-miss-boxie 2009-2012. All Rights Reserved.